International Colorist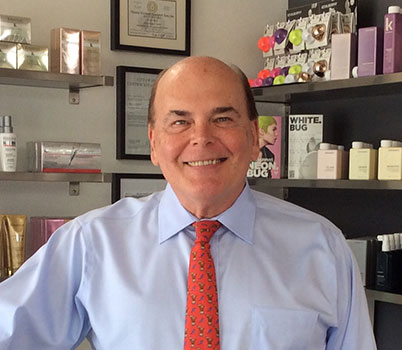 Finding the right artists–who not only understands the look you're after–but actually has the expertise and precision skill set to pull it off, can be a challenge. Should a friend refer you to stylist Dan Donnelly, consider yourself in very good hands.
Donnelly doesn't spend his time at wild hair shows, convincing you the latest craze for electric blue hair extensions is something you should seriously consider. "To me it is more than just hair, it's about an evolving relationship," confides Donnelly, a trained stylist whose humility belies his extensive experience in the field.
"Initially when I meet a new client, I ask her (or him) about their day to day lifestyle. Are you a busy mom who doesn't have a lot of time to style your hair? Are you a minimalist who tones down your hair and makeup routine? Or just the opposite, a woman with a demanding work and social schedule where you have to always show up picture perfect," asks Donnelly.
He will also query the uninitiated, "What kind of time and budget do you wish to allot every six to eight weeks to maintain the look you're after?" All the while studying her eye color, the shape of her face and skin undertones to assess the color shade and cut that would flatter her best.
Donnelly prefers to steer clients away from trend driven styles, instead he shows them how to translate that trend into a timeless, elegant version that suits them perfectly. It's a balanced approach that evolves just as their relationship does.


Stylist| Make-Up | Brazilian Blowout
Words that describe my cutting style are precision and customization, I want to study each of my client's hair and customize their haircut to what they need. When my clients leave the salon, I want them to feel beautiful and confident with their hair. My education includes going to Paul Mitchell in 2020 and graduating in 2021, I have also become certified in Brazilian Blowout. I am inspired by other hair artists, whether it's internet influencers or my coworkers, I love seeing their work. My favorite thing about being a hairstylist is the transformation, I love making clients happy and showing them the best version of themselves. Words that I live by are "The only way to do great work is to love what you do". You can check out more of her work on her Instagram jackysglamz.
Master Stylist | Color & Ouidad Specialist | Brazilian Blowout | Hair Extensions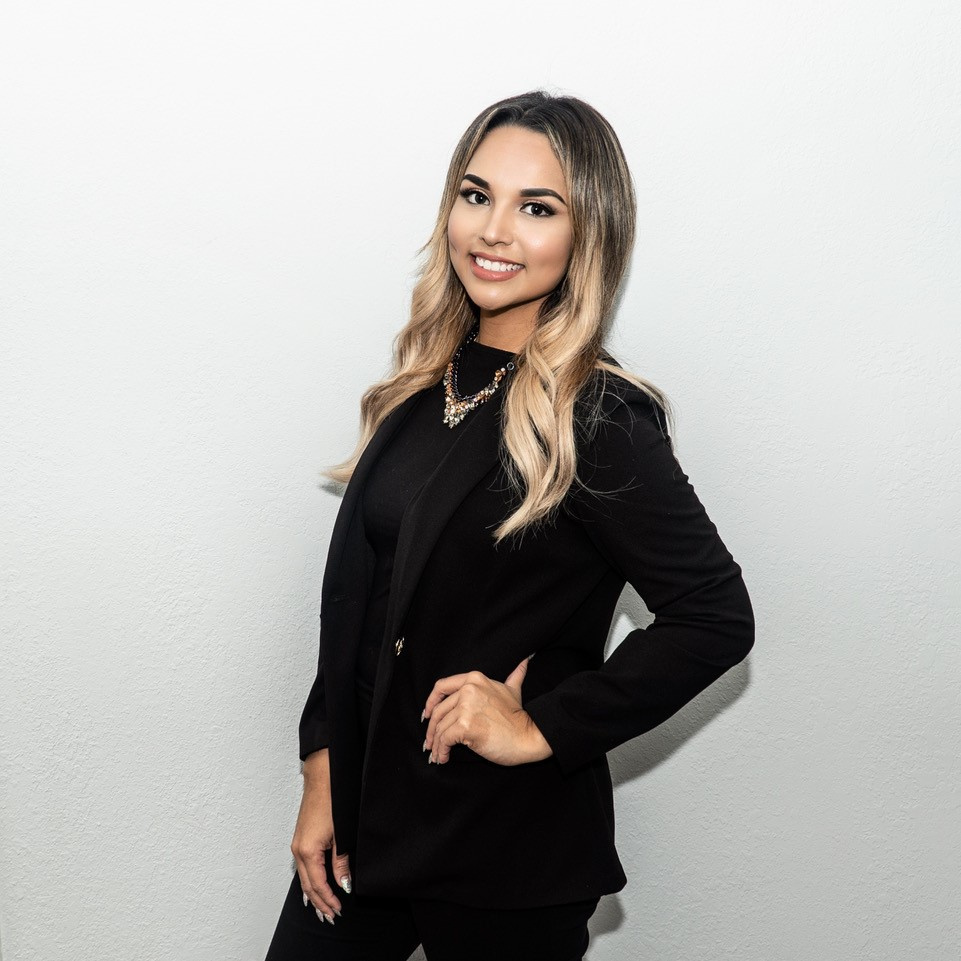 Nancy graduated from San Jacinto Beauty Institute in 2010. We are proud to say she has 10 years to back her up in on-going education with color, cuts and makeup.
She focuses on learning each individual client's lifestyle and personality to give them just the right cut/color that works best for them. When you leave her chair, she wants you to feel educated on your hair and the products that she used.

She is known for doing hair/makeup for Houston Fashion week amongst other Houston based fashion shows.

She is inspired by other hair artists and especially loves encouraging people in this industry. She strives to be a positive influence in the stylist community and is always looking forward to new functions that revolve around this industry.

Words that she lives by "Team work, positive attitude and no matter what SMILE!" - Nancy